| | |
| --- | --- |
| | "If there's one Illustrator plug-in you should buy, this is it" Computer Arts 12/02 |
Vector Studio 2's suite of Adobe Illustrator plug-ins brings designers stunning creative filters and "can't do without" workflow tools. Vector Studio 2's eight plug-ins include powerful shape editing tools, elegant texturing facilities, intuitive and interactive color editing, and workspace management.

Vector Studio 2 is tightly integrated into the Illustrator working environment, as can be seen in the Quickstart Guide. Vector Studio 2 is fully compatible with Adobe Illustrator 9, 10, and CS (Mac OS9/Mac OSX/Windows).

Listed below are the Eight incredible plug-ins contained in Vector Studio 2:
Palette Sheperd
Tired of trying to organize all those palettes? Let Palette Shepherd save multiple snapshots of your Adobe Illustrator working environment that you can recall instantly!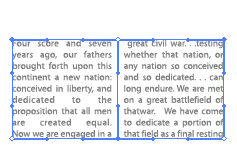 Direction Handler
Edit multiple path direction points simultaneously. Use symmetry snapping to edit one half of your design while the other half is adjusted automatically.



Zoom Lens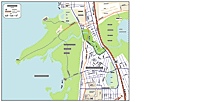 Apply live magnification effects to artwork visible behind a lens, or create special effects lenses using Illustrator's live effects feature.



Retouch Brush Tools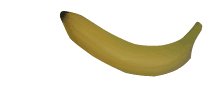 Retouch Brushes bring a new and powerful interaction to color editing in Illustrator. Create fabulous airbrush effects and realistic images with vector-based art using an image as a reference. Then refine it with brighten, darken, and saturate brushes for stunning result.
Sampler Tools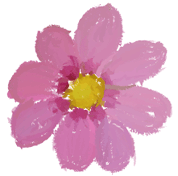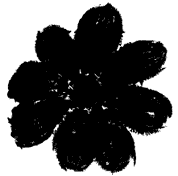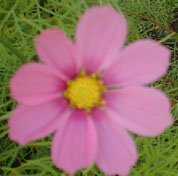 Adjust the colors of your design with two new powerful colorization techniques, Gradient Sampling and Image Sampling.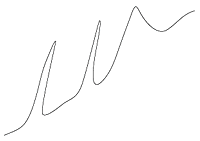 Wrinkle Remover
Paint out extra control points while preserving the overall look of curves. It's great for cleaning up raster-to-vector conversions.



Gradient Factory


Creates collections of gradients by automatically creating and color shifting gradient stops. These collections are displayed in the Gradient Factory palette and can be applied with a single mouse click.


Gradient Texture


Gives Illustrators the subtle shading characteristics of image-based texturing techniques, while maintaining the resolution independent qualities of a vector drawing environment. Use gradients to create beautiful, organic textures that look the same for print and the web!
---
---
For those who want Enveloping capabilities in Illustrator 8 or 9:

Envelope Mesh
The most powerful enveloping tool available in any

drawing environment, Envelope Mesh allows you to bend and manipulate artwork live and right on Illustrator's artboard. For Adobe Illustrator 8 or 9.


---
---

© 2002 Virtual Mirror Corporation. All rights reserved. Virtual Mirror, Vector Studio, TextureWorks, and the Virtual Mirror logo are trademarks of Virtual Mirror Corporation. All other trademarks or registered trademarks are the property of their respective owners.